The Olden Days Car Show was started by the late Jim Sauter Sr. in 2004 to help raise funds for the Queen of the Holy Rosary School in Necedah.
The school's annual Summerfest began in 2002 and the show was added just two years later.
Since the passing of Jim in 2014, the car show has reached record numbers and we continue to grow each year, thanks to all the participants who come out each year to enjoy the show, food and fun.
All proceeds from this annual event benefit Queen of the Holy Rosary School to help offset the cost of everyday bills.
The Olden Days Car Show is sponsored by Sauter Family Racing.
Thanks for visiting our page.  Hope to see you in August!
Show Hours:  11am – 3pm
Registration:  8am – 12pm
(Sorry,  no pre-registration is available)

All auto's or show vehicles must register at the entrance gate.
Registration Fee is $10 per vehicle entry.
Upon arrival, please fill out a vehicle  profile and entry form.
You will receive a dash plaque and car cleaning product (while supplies last).
Your name will automatically be entered into the door prize drawing.
Free Photo:  Throughout the morning  your photo will be taken with your auto, which can be picked up at 3pm at the "Country Store".
Free Sauter Family Racing Poster
Enter into the $5 "Lucky Dog" raffle for a chance to win Kwik Trip gift cards or other prizes.
Note: All autos, cycles, snowmobiles, etc. are welcome; running or not.
The olden days car show does not have car classes or judging.
Its a good ole' fashioned car show just to get together and have a good time.
Hours:  11am – 5pm
FREE PARKING & ADMISSION
NO CARRY INS PLEASE
Visit the Food and Beer Tent
Enjoy Live Music throughout the day
Play games in the Kiddie Carnival
Visit the "Country Store" and pick up a fresh baked pie to take home.
The Country store sells a variety of breads, pies, bars, cookies and more.  You may even find a little something extra to take home.
Try to win the basket raffle.  Many baskets to choose from and only one winner per basket.  It can be yours for only $1 a try!
Relax while the kids enjoy the "air rides" , (bouncy play area) 
Take a "tour" of the grounds on the Hay Wagon Ride.
Ice Cream cones or Pie ala mode make a perfect treat on a hot summer day.  You may even want to try one of our gourmet smores!
Get in on our hourly 50/50 raffles throughout the day.
Don't forget the dunk tank.  It's nice to cool off on a hot afternoon.
New this year, Wood Carvings.  See a piece of wood transformed by a chainsaw into a masterpiece!
There is something for everyone.  RAIN OR SHINE, come on out and enjoy a Family Day.
One Wonders Band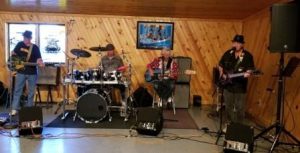 New Entertainment for the 2021 Event This Year

With over 200 years of combined experience, you don't want to miss this.
2020 Green Bay Packer Leather Football Raffle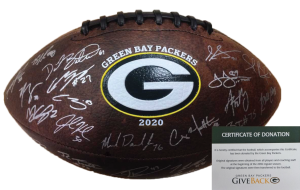 Calling all Green Bay Packer Fans,  Win a 2020 Leather Football Signed by the Packers players and coaches.  The Football is donated by the Green Bay Packers and comes with a Certificate of Donation.
Tickets are $1.00 each or 6 tickets for $5.00
2021 Polaris Sportsman 570 4-Wheeler Raffle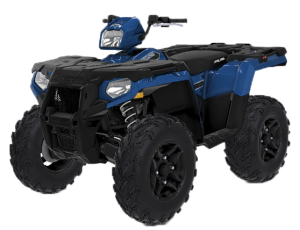 Take a chance to WIN a 2021 Polaris Sportsman 570 4-Wheeler
$5 a ticket or 5 tickets for $20
NEED NOT BE PRESENT TO WIN
(Drawing at 5pm on day of Festival)

1st Place Prize:  4 Wheeler
2nd Place: $1,000.00 Cash              3rd Place: $ 500.00 Cash
Tickets for the Football and ATV can be purchased before August 28, 2021 from Lenny's Lumber in Necedah or
Bsoft Technology & Computer Services in Mauston, or Call Jennifer 608-853-0739.
Welcome Wood Carver, Tom Nutting

The buzz of the chainsaw fills the air. The teeth bite and wood chips fly.  The head of a majestic eagle or massive bear emerges as if by magic.  The sculptor grins good-naturedly as he steps back to plan the next carefully placed stroke of the saw.
Many of Tom's chainsaw sculptures are on display at his work site in Central Wisconsin.
If you are interested, call (608) 547-9138 for an appointment – evenings and weekends are welcome.
Tom will be available all day at the festival.
We will continue to add more information as it is finalized.  Check back soon.
Special Thanks to the Sauter Racing Family Poster Sponsors for their support.
CONTACT INFO



Jennifer Sauter – Sparby
cell:  608-853-0739
email:  jennifer@bsofttech.com
LOCATION / MAP



Queen of the Holy Rosary School
W5606 Shrine Road
Necedah, WI 54646
DIRECTIONS
Coming from Hwy 21 WEST: (from Adams County)
Turn left onto 16th Ave.
Continue onto 16th Ave at the stop sign.
Take the first right onto Shrine Road.
Location is ahead on the right.
Coming from Hwy 21 EAST:  (from Necedah town)
Turn right onto 22nd street.
Take the first left onto Shrine Road (just before the cemetery)
Location is ahead on the left.
NOTE:  Due to the current road condition of 22nd street, you may take an alternative route off of Hwy 21 using County Hwy G – south.  *Look for the signs*